Marissa Quinn
How can I put into words the pure light that this woman embodies? Marissa, A radiant being with a gleaming heart dripping in gold. Unlike anyone I have ever known. She flows with the Creative Spirit knowing that she is merely a vessel for the Divine. Her humble nature and healing essence are a sweet perfume to this Earth. Marissa holds the heart of healing for Gaia- calling forth awareness & protecting wildlife.
◇ Marissa Quinn is currently located in Encinitas, CA ◇
⇝ Her art is currently available for purchase online here ⇜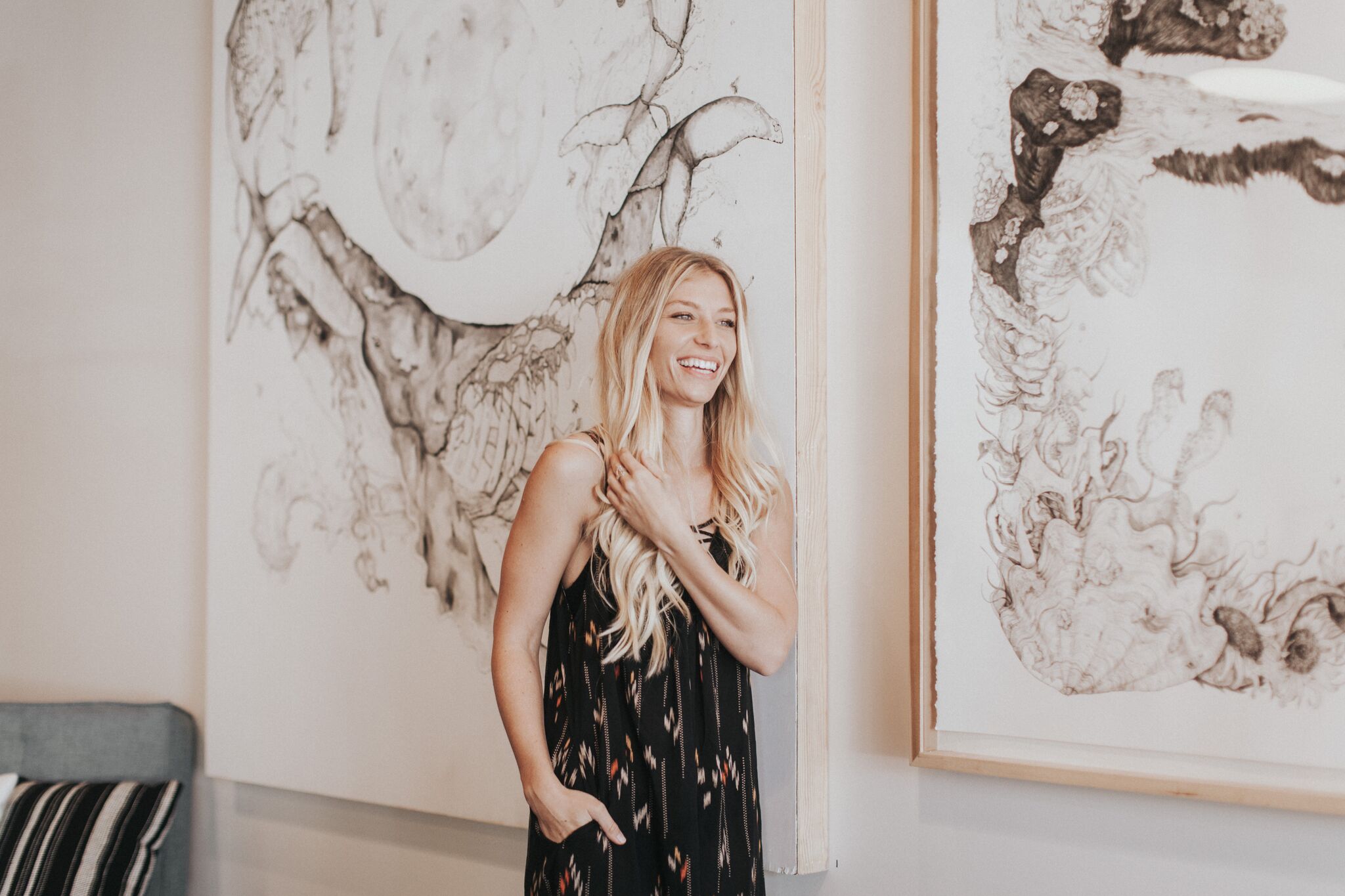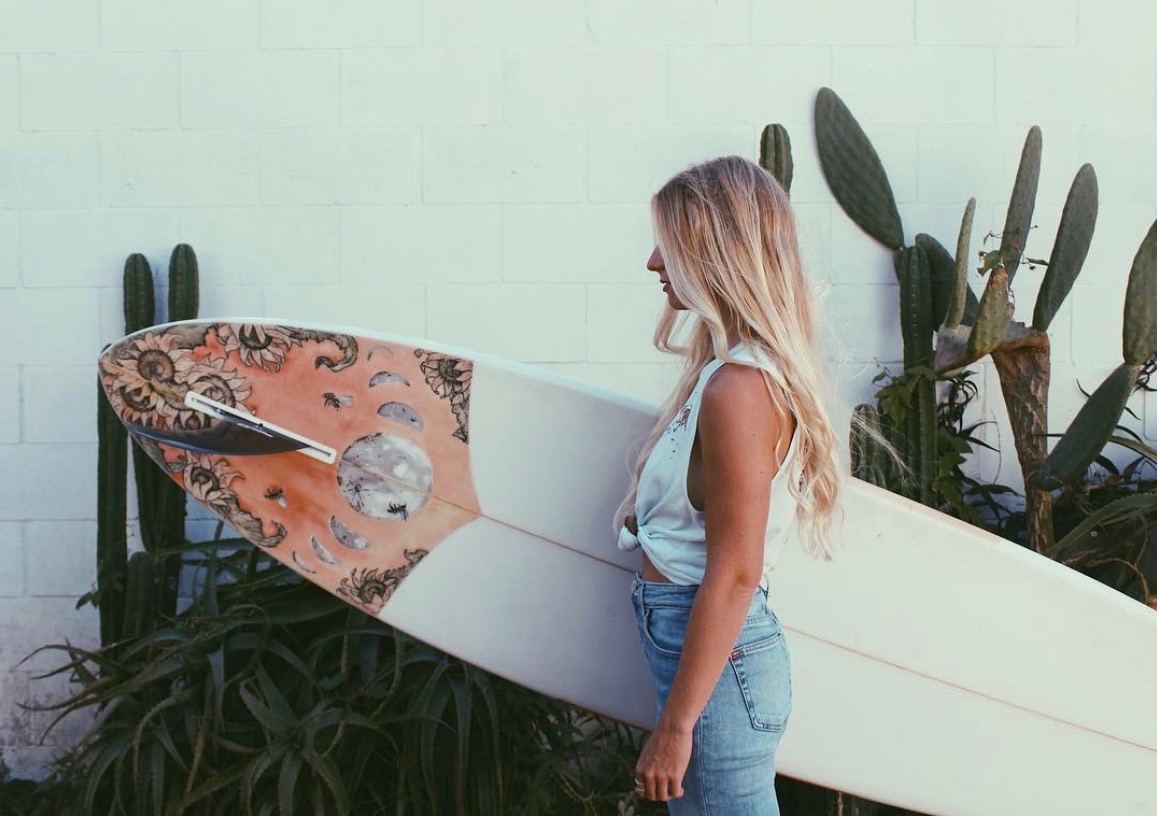 How did your artistic medium find you?
Like many artists out there, I have been drawing and painting since as early as I can remember! I love sharing a funny memory of my first experience of art, where I learned to use it as my form of comfort and safety…It was my first week of second grade, my first week in a private school, and my first time learning how to make new friends. I remember the itch of my starchy plaid jumper against my knees, feeling trapped and awkward in my button-up as I sat at my desk, too terrified to talk to any of the kids around me. I was painfully shy, to the point of tears when recess hour began because I didn't know where to go or how to find playmates…but the Universe was kind and gave me a teacher who allowed me to stay in the classroom to draw and create until I felt confident enough to make friends! It's a silly little memory, and honestly quite funny (I wish I had a photo I could share with you of that uniform!) but it is one of my favorites because it has popped in my head in moments of questioning my path or uncertainty. Art heals, transforms, and builds a person up into wholeness.
My specific medium of pen and ink came to me in graduate school as I worked to discover my concepts and visual language for my MFA thesis show. It all started with my research of current environmental issues in the LA area around my school, which then lead me into researching endangered species and the rich history of biological illustration artists. I realized that I could use traditional illustration as an entry point of communication and education of threatened, endangered, or extinct species while creating a surrealistic twist to it through the incorporation of a personal symbolic narrative. This medium has allowed me the opportunity to align environmental sciences and research with art in order to educate and touch a wider audience for the ongoing betterment of the planet.
What has been the biggest inspiration for you to continue pursuing art?
The act of creation itself- I get such a delight and sense of meaning and purpose when I get to dance with the creative spirit. I also hold on to a "bigger picture" mentality. I understand that my art is not just my art, meaning, I create through my spirit interacting with the Creative Spirit, which is the collective spirit of humanity. Art is therefore a form of universal visual language, giving me a voice in a global conversation. This is HUGE! Art can bridge gaps and bring healing, hope, and change in ways unimaginable. My work has environmental and political symbolism embedded within its dreamscapes of paradoxical beauty and suffering. This way, my big picture mission is to tap into the suffering of this world and illustrate ways in which our collective spirit yearns for healing in order to participate in the ongoing Becoming of the Universe.
What is the most exciting part of the creative process for you?
The most exciting part of the creative process for me is working through the composition stage of the piece, where I allow myself to pour my vision over the page. I usually do not allow myself to plan a piece too much, instead I prefer to freehand with pen and ink, which often allows me to be surprised with how a piece develops- often times into something totally different than I had initially thought it would become.
What is it about your surroundings that has captured your heart & inspired your creations?
I think the environment in which you create has a direct correlation to the art you create. I am unapologetically obsessed with the Sea and have created a life around my need to be in the water every day. My studio is my sacred space, where I let myself fall into the Creative flow after my skin has been salted and browned and my mind has been washed into a state of gratitude and openness. Immersing myself in Nature directly inspires my creations as I become aware of the ways in which I can illustrate her forms and also how I can emulate her spirit in the places I visit. I think that's why I'm so enthralled by Mama Ocean- because like the Creative Spirit, I can feel her Spirit move and change and speak every time I paddle out and surrender to her tides.
When Marissa was asked what track she finds herself repeating in the studio her answer was too good, I had to share:
"So many! I don't know if I can choose one! Music has a direct influence on my work. So much in fact, that I can look at a piece and remember the music I listened to during its creation because music is participation in the Creative Spirit."
That being said, here is what you may hear as Marissa tunes into the Creative Flow: